SightGlass Vision spectacle lenses
SightGlass Vision™
Unique spectacle lenses to slow the progression of myopia in children from 6 years old.1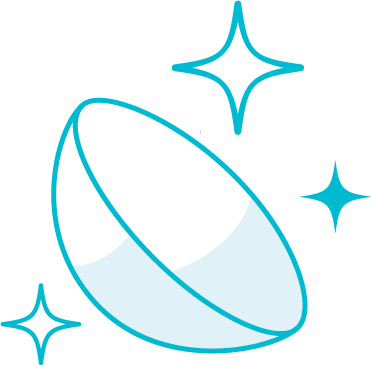 0,00 D to -8,00 D
Strength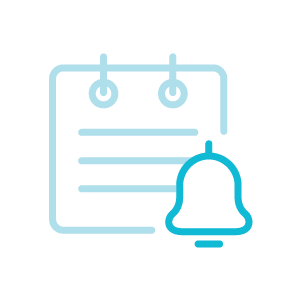 Daily
Usage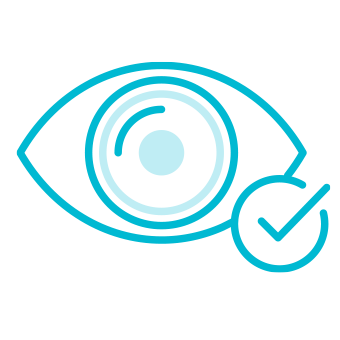 Spectacle lenses
Type
SightGlass Vision™ spectacle lenses with unique Diffusion Optics Technology™ have a clear aperture in the middle of the lenses. It clinically appeared that SightGlass Vision™ spectacle lenses slow the progression of children from 6 years. Therefore, it is possible to start early with the treatment if necessary.1
Features
For whom?
Functioning
User guide
Care
For professionals
These features of SightGlass Vision™ are amazing:
Daily wear
Ideal for younger children
Suitable for children from 6 years old
Both near and far sharp vision
Proven effective in inhibiting progressive myopia in children 6 years and older1
Suitable for children 6 years old and up, SightGlass Vision™ lenses with Diffusion Optics Technology™ are your first step in helping to slow myopia in your child.1 Start early to reduce future eye health risks.
If you are short-sighted, you see well nearby, while your distant vision is blurred. This blurred vision is because your eye grows so much in axial length that the image you are looking at is no longer depicted on the retina, but in front of it. Your eye is, as it were, too long. If the eye even grows longer (high myopic) short-sighted children are at a much higher risk later in life of serious myopia related eye problems such as retinal detachments and myopic macular degeneration, as well as the lifestyle impact of higher prescriptions. Especially with younger children this growth is going fast.2
The unique design of SightGlass Vision spectacle lenses has a special clear aperture. This central clear aperture provides unfiltered vision when extra fine, near vision detail is needed. SightGlass Vision spectacles lenses help scatter light, reducing retinal contrast which helps slow abnormal growth in young eyes.34
SightGlass Vision™ spectacle lenses are made of Trivex®, a very light and strong material.
You can find out everything you need to know about your Sight GlassVision spectacle lenses in the practical user guide.
It is important to take good care of the spectacle lenses for a comfortable and good fitting.
Use mild dish soap, microfiber cloths or spectacle lens cleaning wipes. Keep in a case when not wearing. Adjust and replace as necessary.
Children should be encouraged to wear their glasses constantly including for
all indoor and near vision activities.SightGlass Vision spectacle lenses should be worn a minimum of 10 hours a day. Avoid using glasses for high impact sporting activities, such as soccer or basketball. Ask your eye care professional about sports glasses.
If you are experiencing eye problems or headaches, you should stop wearing your glasses and go back to your eye care specialist.
SightGlass Vision™ spectacle lenses with Diffusion Optics Technology™ is a new and unique lens technology which reduces contrast to help slow axial elongation in myopia. These special glasses slow the myopia progression by 59% on average with children wearing the glasses full time for 2 years.1
SightGlass Vision™ spectacle lenses powered by Diffusion Optics Technology™ are clinically shown to slow myopia progression in children from as young as 6 years old.1
Act early to slow myopia progression. Follow the training, registrer for the webinar and learn more about how to apply SightGlass Vision™ in your practice.
Nearsightedness in children
Research shows that children are nearsighted or becoming nearsighted younger than ever before.5 Often nearsightedness is seen as "one of those things" that happens as a child grows up. The younger a child becomes nearsighted, the more likely it is that in adulthood, glasses will be stronger to see well.67 Want to learn more about nearsightedness?  Read more!
1. SGV data on file 2021. Control of Myopia Using Peripheral Diffusion Lenses: Efficacy and Safety Study, 24-month results (n = 256, 14 North American sites). 2. Flitcroft DI. The complex interactions of retinal, optical and environmental factors in myopia aetiology. Prog Retin Eye Res. 2012 Nov;31:622-660. 3. Rappon J, et al. Invest Ophthalmol Vis Sci. 2019;60(9):5845-5845. 4. Rappon J, et al. Novel DOT Lenses from SightGlass Vision Show Great Promise to Fight Myopia. Review of Myopia Management (2020). Available at: https://reviewofmm.com/novel-dot-lenses-from-sightglass-vision-show-great-promise-to-fight-myopia. Accessed August 2021 5. McCullough SJ, et al. PLOS ONE. 2016;11(1):e0146332. 2. SGV data on file 2021. Control of Myopia Using Peripheral Diffusion Lenses: Efficacy and Safety Study, 24-month results (n = 256, 14 North American sites). 6. Chua SYL, et al. Ophthalmic Physiol Opt. 2016;36(4):388-394. 7. Chiang W-Y, et al. J Ophthalmol. 2021:e6612116.
SightGlass Vision lenses are a medical device indicated for the correction of refractive ametropia (myopia and/or astigmatism) and for the reduction of the degree/rate of myopia progression in phakic children aged 6 to 12 years with healthy eyes. SightGlass Vision lenses must be worn continuously for all activities, except those described in WARNINGS, as prescribed by your eye care specialist (minimum of 10 hours per day). Read the patient user guide carefully. When recommending SGV lenses for children under the age of 8, follow the established eye care guidelines of your country.